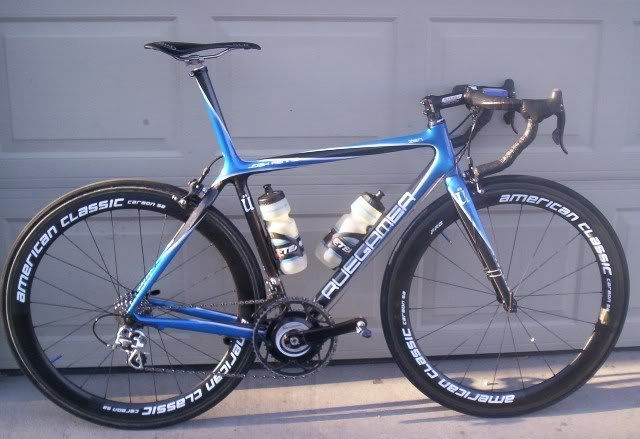 Finally the ordeal is over. The new bike is here and done. On the same day it arrived my new back-up race wheels showed as did my
powermeter
back from
SRM
service.
Just about over the cold and knee issues and now its a race to regain some form before next weekend. I have a
crit
and a road race next weekend and then races every weekend for 2.5 months. If nothing else I will be racing my way into shape :D
The Frame is
beautiful
to look at and rides very nice. Handling is similar to my old bike which is no
surprise
since I had the builder use much of the same measurements. The ride is smoother and much stiffer without rattling my kidneys out. The new wheels, wow, they are awesome for a basic budget build. They are Niobium 30's/
DT
Aerolites
and
DT
240 hubs. The ride is fantastic. They are quiet, stiff and and smooth. I am so impressed with them.